Luxury Design with a Recreational Purpose
Going beyond the papers, vapors and bongs.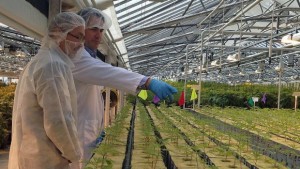 The cannabis culture is now having an impact on luxury interior design needs as dispensaries are opening up rapidly in Canada. Consumption is growing for both medical and recreational purposes as many choose going to a vape lounge to indulge in this activity. Others want to enjoy it in the comfort of their own home with a relaxed designated area for this sole purpose. It is this comfort that the professional working demographic are incorporating a unique, yet modern interior design setup to create a positive environment of confidence for their cannabis living lifestyle.
Over the years, cannabis has gotten a bad rap due to the outdated lazy stoner stereotype. The vast majority of responsible cannabis consumers defy that stereotype, but they may feel like they are still being unfairly judged. The best way to move past that obstacle is by building Confidence in Cannabis.
Why not create a humble sanctuary for such a recreation?
Areas that have seen a direct design impact to build around this culture are kitchens for the 'munchies' or baking preparation, landscaping to create that dwelling of inspiration, lighting essential to creating the mood, entertainment centers being redesigned for social and personal usage, and lastly creating the perfect spa bathroom environment. By focusing on these areas, the body must be fed, the soul must be inspired and your mind must be clear.
The top 5 areas that bring confidence, interior design and the cannabis culture together:
KITCHEN FOR MUNCHIES & BAKING – Food, Baking and Hunger with Health Wellness & Design
The kitchen is the definite go to resort for many cannabis users as the term 'munchies' has been associated dearly with this activity. Not only is cooking a major component but hot/cold beverages have importance to using cannabis. Creating that meal in a beautiful modern kitchen sets the tone for a healthy lifestyle. Lastly, edibles have become the viable option for people who find smoking or vaping harsh on their throat.
Baked brownies anyone?
LANDSCAPING
Allow your mind to have some inspiration by looking out to a garden of life. Not only does it bring inspiration, but having a good landscape design brings the curb appeal up when coming to sell. Elements that are incorporated are fireplaces, heaters, and cabanas or furniture that has more comfort than a folding chair. While the design feature also includes ponds and outdoor kitchens, the idea is to set a tone of comfort.
LIGHTING & WARMTH FOR THE MOOD
Set the Mood Right. Lighting has such a grand importance for those using cannabis that creating an illuminated mood of design can be such a beautiful experience. The design method here is to bring a positive impact to one's personal space. Consumers decide on picking lighting that have different shapes, colors and character to bring their room to life. Using natural light is also a key factor when designing a room for cannabis use. The simple concept is to have the mind open and calm.
ENTERTAINMENT CENTRE – Movies, Lounge, Foosball, Audio Video
One of the many activities with marijuana use is watching TV. The creation of a room to sit back and enjoy a movie in a lounge/theatre setting has been more common. An investment can also be made by placing an arcade system, foosball table, or even good audio video system. Incorporating these elements brings a level of satisfaction during the height of the marijuana high. If the friends are over, why not break out the foosball , pool table or a simple movie to entertain. Each of these options are to release the mind of the daily pressures and to create that scenic room of relaxation.
SPA CREATION
This upgrade or design method for cannabis use is for the person who wants to rejuvenate their senses. Many will indulge by incorporating a steam shower, jacuzzi, sauna or an exotic designed rain shower unit, to ideally comfort and relax the senses. Many feel that after using marijuana, a shower can uplift them and bring them even more comfort than expected. Others may not want the smell to linger and this showers them with a clean feeling.
CONFIDENCE WITH INTERIOR DESIGN & CANNABIS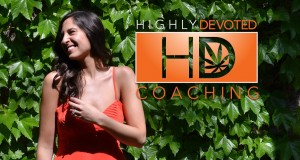 This propelling idea comes from the sense that if you create an environment that will inspire, develop and motivate, while consuming cannabis, then the sky is the limit. The quickest way to build confidence is by being authentic and true to yourself, and because of that, cannabis is the perfect analogy for confidence. Let the people in your network know just how much cannabis has enhanced your life, and in time, the new face of cannabis will be smart, successful and well-respected. You'll build the confidence necessary to pursue happiness, while changing hearts and minds about marijuana.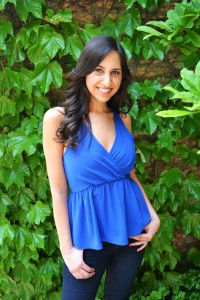 When one lives and builds on the confidence to live in luxury, their potential is met with much more. Our partner Molly Peckler of Highly Devoted Coaching, has made it her mission to help people build confidence in all aspects of their lives, including dating, relationships and Confidence in Cannabis. Molly understands that no matter how much money you have or how incredible of a house you own, you can't fully enjoy it without genuine confidence. Stop feeling like an imposter who doesn't deserve what you've worked for, and learn to believe in yourself and your abilities. Homes need to be built on strong foundations, just like confidence is the foundation for a lifetime of happiness and fulfillment. Let your beautiful home be a reflection of who you are on the inside, and make sure to create a space where you can fully enjoy the benefits of cannabis. More about Molly and a wonderful article by Vice about her services and specialty.
With an astounding 68% of Canadian voters who are in favor of relaxing marijuana regulations, it is only natural for people to create and design an environment they can enjoy this recreational or medicinal activity. We have looked at the lifestyle that one would need to set for a positive outlook on cannabis use and interior design. By creating and designing a positive interior/exterior position, the mind can be truly built for confidence, success and appreciation.