Gessi Spa Wellness Shower for Extra Leisure
Stun the body with the exclusive Gessi Spa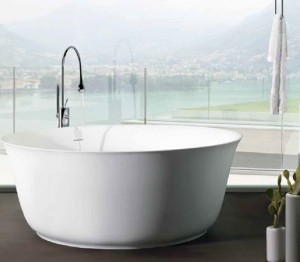 Wake up every morning to extreme luxury with Gessi spa shower systems with a bit of extra leisure for the body and soul. Gessi has brilliantly created a shower spa series to blend wellness and health together, so the user gets rejuvenating bathing experience at home. The extravagant bathing systems provide full-body experience while water droplets gently massage and soothe your skin.
Gessi, renowned private wellness company, is designing and manufacturing exclusive bathroom and kitchen fittings and furnishings for over 20 years. From bathroom faucets, showerheads and sanitary ware to luxury shower systems, the company offers numerous bathing products to give regular shower a boost of bliss.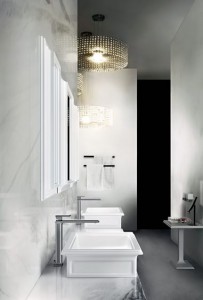 Besides all that the, the series of shower boasts striking designs to complement your decor. The wellness series has been created with fine perfection to revamp showering to offer both comfort and exceptional countour designs. So, you don't have to compromise with interior design for installing these luxurious spa systems into your lovely abode. In fact the opulent shower series will complement your decor, while taking health and hygiene to next level.
The spa series ensures a relaxing experience by fusing several spa-inspired elements into one product. Luxury showers include rain bar downpour systems and customizable controls to help freshen up your senses each morning and also unwind your body and mind after entire day's hectic work.
With each pouring water droplet, you'll feel the freshness and tranquility as if alleviating rain drops are running down your skin. It will cause you to linger and enjoy every bit of bathing, while transforming shower into a hygiene extravaganza. One thing is for sure, you'll not want to leave the comforting feel of the wellness showers for hours.
There aesthetically elegant showers can be used the home or outdoors, where it'll stand beautifully by the pool side. This means you can enjoy an exhilarating bathe in the luxurious corner of your house or by poolside, while admiring exuberant views of your surroundings.
The extravagant showers are available in a variety of modern styles, so you can easily choose anyone that perfectly suits your home interior. So forget old tedious showers, bring in luxury to your bathroom with Gessi spa wellness shower systems. For more information and price requests, you may visit The Panday Group website.