The Panday Group is about building a reputation on one founding principle: guaranteeing our clients receive a calibre of services and products that exceed their expectations. Our construction design, online store, and medical cannabis divisions provide the most innovative, experienced and unique concepts for all of your building needs.
The Panday Group will provide you with a boutique service that makes your project planning as seamless and thus provide you with the most accurate quote for your project. We work only with the finest subcontractors and suppliers, ranging from local craftsmen to national and international corporations, to ensure that each project is constructed with the utmost skill and highest quality goods and materials available.
We Connect our Clients with Services that Allow them to Possess and Cultivate Medical Cannabis through our Design & Build Services.
Construct. Consult. Cultivate.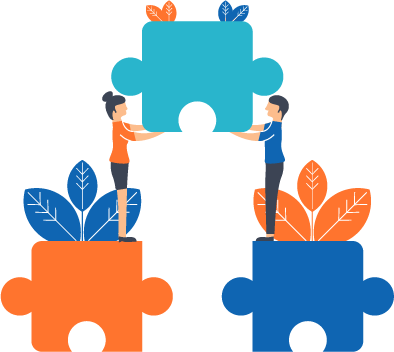 Specializing in high-end custom residential, commercial and medical cannabis markets across Canada, our highly experienced staff of designers and construction professionals deliver services through high-class solutions. Our 3D Design and Architectural Animation team bring life to the vision desired by our clients by virtually incorporating products, interior/exterior design, and inspirations based on exclusive requests.
Create, build and visually see an environment with professionalism, quality, and elegance. By leveraging the importance of iconic and progressive luxury designs, our core focus is to communicate with our clients and bring absolute client satisfaction to all our projects.
Constructions Management Services​
The key strategy of an effective construction management team is to achieve the goals and objective of the project within restraints imposed on them by time, cost, available resources and established company policies.
To achieve these objectives The Panday Group pays critical attention to:
1) Planning – Charting out a path of how the objective will be met
2) Controlling – Measuring the actual outcome of the plan and correcting deviations
3) Reporting – Constant communication to our clients by electronic time schedules during various construction stages.
Working directly with owners, consultants, and contractors, our experienced group ensures owners that their needs are met and surpassed by addressing critical key tasks.
PANDAY GROUP CONSTRUCTION LTD's MANAGEMENT SERVICES TASKS
 1) Establish the goals & objective of the desired project
2) Establish a budget and consulting on various other avenues to meet budget constraints
3) Contract Negotiation by acting as the owners representative
4) Critical quality control of all material, resources, and trades involved in the project.
A very important point that The Panday Group finds critical in the management of any project, big or small, is those key participants that are involved in the design of a plan or a schedule during the process. This allows for constant communication and the peace of mind to accomplish the goal(s) at hand.
Interior Design Services
The start of any renovation needs the guidance of a professional designer to create a roadmap of how the desired vision should look and materialize. Like any custom tailored item, time must be invested to follow through the vision and ambiance our design team creates for the client. Our design team displays the ability to incorporate a full perspective of residential and commercial designs for specific detail requirements.
Our designers are qualified and with an abundant worth of experience bring a different edge of class, style, and elegance.
SERVICES INCLUDE:
1) IN-HOME or SKYPE CONSULTATION
2) FULL INTERIOR DESIGN & PLANNING
3) SOURCING & CONSULTING OF MATERIAL
The Panday Group's intricate attention to detail, immaculate taste, and understanding of our client's needs has propelled to become one of the most sought-after designer groups in the country. Whether it's designing breathtaking residential or commercial projects in Toronto, New York City, Mumbai, Dubai, or Beverly Hills, The Panday Group Design Team oversees every step of the design process very closely, from construction through completion, to ensure a seamless process throughout.
Medical Cannabis Consulting
Our newly developed medical cannabis division brings together the element of construction and a legal framework of medical cannabis across Canada. The Panday Group Medical Cannabis Division, comprised of experienced master growers, contractors,  physicians, and specialists who share our goal to safely and effectively treat a variety of conditions and symptoms with medical cannabis.
Our patients are authorized to purchase from a producer licensed under Health Canada. The personal production of medical cannabis is an additional service provided all medical documents are in order. Patients requiring assistance with construction, real estate and cultivation needs can utilize our services. We offer convenient online consultations with participating health practitioners through our telemedicine platform – Medical Cannabis Assessment Form Online.
Our contractors, physicians and consultants are here to assist and educate our patients. Each patient will undergo a thorough telehealth evaluation to assess that alternative treatment is suitable for the management of the specified condition.
3-D Interior Design
Interior Design and Architectural 3D Rendering Services have been very effective and critical by providing our clientele with high quality and photorealistic 3D rendering and animation and turn-key solutions in both residential and commercial project fields.
The Panday Group has seen a growing number of project inquiries for 3D interior design, logo and web design works. The Panday Group recognizes the growing potential of these service requirements globally and has since started a Graphic Design Department to undertake all graphic design projects and work scopes pertaining to interior design needs.
The Panday Group utilizes a global network of expert professionals who work with various interior designs, architectural design, 3D rendering, animation and graphic design projects. This network offers a wider range of talent which is efficient to meet the demands of its global clients.
Clients who tend to wonder how a specific tile or a bathroom design may look, can now easily see through our design animation services. By simply taking a High Definition picture, describing what items or inspiration suits your needs, and attaching it to our contact form, our team will be able to provide the mockups and designs for tendering/construction.
Luxury Private Collection
The Panday Group Private Collection is exclusively available by appointment only. For private showroom appointments Contact Us and a sales representative will be glad to discuss your luxury design and construction needs. The Panday Group looks at each product as a project to be handled with the utmost care and comfort for any dwelling to be built with luxury.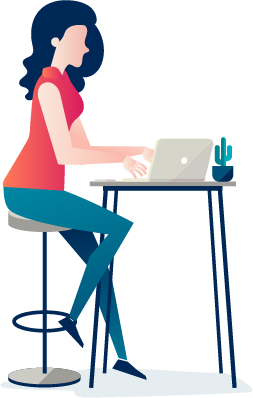 The Panday Group online luxury store offers a superior design collection that depicts the elements of life; Earth, Wind, Fire, Ice, and Water. Our collection creates the ambiance, setting and environment for building an upscale luxurious dwelling.
Versace, Roberto Cavalli, Valentino, Baccarat, Porsche Design, Giorgio Armani and Coco Chanel are some of the luxury brands offered through our online store, to name a few.  With our exclusive products, clients are able to request a quote from a range of Swarovski Tiles, Murano Glass Chandeliers, Carbon Fiber Bathtubs, Custom Foosball table, Porsche Design Fireplace and our Crystal Glass Piano.
Coming Soon: The Panday Group Medical Cannabis Consultants will be offering products for medical cannabis cultivation purposes.